Norway, Borre, 1. February 2021, Gen2 Energy a Norwegian company dedicated to developing, building, owning and operating an integrated value chain for green hydrogen, today announced that Jonas Meyer has been appointed as Chief Executive Officer.
Mr. Meyer has been a central figure in the Nordic green hydrogen and renewable energy scene for many years, and has an extensive track record from the corporate side of this sector.
"Jonas is the right CEO for Gen2 Energy", said Jan Fredrik Råknes, Chairman of the Board. "Jonas extensive renewable energy background and business development skills, will help Gen2 Energy to strengthen partnerships, develop strategic alliances and grow our international sales ambitions. We are confident that he will strengthen the management team, and guide the company to further success".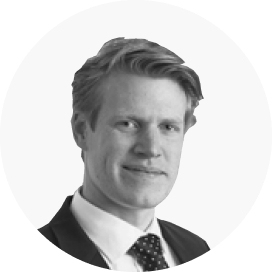 "I am extremely pleased to join Gen2 Energy", said Mr. Meyer. "Throughout my career I have analysed and financed dozens of renewable energy companies, and this got to be one of the most exciting. Norway has a great potential for green hydrogen production with a surplus of renewable energy, and Gen2 Energy is to my knowledge the only company focusing on a large-scale integrated value chain for green hydrogen. Gen2 Energy also have a strong focus on corporate social responsibility with local presence and zero emission trough the value chain, making me proud to be a part of the team".
Backgound:
Mr. Jonas Meyer comes from the position as equity analyst within renewable energy at SpareBank 1 Markets. He has extensive experience with listing of renewable energy companies, including hydrogen, and a waste network in the industry. Mr. Meyer is a Norwegian citizen with MSc in Finance from BI Norwegian Business School.