Gen2 Energy has invested in a private placement in Meraker Hydrogen AS, resulting in a 10 percent ownership in the company. The aim of the investment is to accelerate the development of green hydrogen production in Mid-Norway and decarbonize local transportation and industry.
Meraker Hydrogen intends to build a plant producing up to 10 tons of green hydrogen per day, equivalent to 23 MW of installed electrolyser capacity, using local renewable energy sources. Production start is expected early in 2024. The production plant will be built in Kopperå in Meråker municipality, in the immediate vicinity of the railway and the European route E14.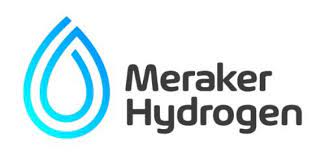 "Meraker Hydrogen is an exciting hydrogen project, that fits well with our current project portfolio and plans to develop green hydrogen projects across Norway. The project is well positioned to get access to low priced and trapped hydropower, using a former industry area to build industry for the future. We are looking forward to collaborate with Aker Clean Hydrogen, Greenstat and NTE Energi to build new green value chains." said Jonas Meyer, Chief Executive Officer of Gen2 Energy.
Gen2 Energy holds 10 percent of the shares in Meraker Hydrogen together with Greenstat (25 percent), NTE Energi AS (25 percent) and Aker Cleam Hydrogen (20 percent). The remaining shares are owned by local investors, amongst others Meråker municipality.
For additional information, please contact:
Jonas Meyer, CEO, +47 928 58 525, Jonas.meyer@gen2energy.com
Svein-Erik Figved, Public Affairs, +47 98221007, svein-erik.figved@gen2energy.com
About Gen2 Energy | www.gen2energy.com  
Gen2 Energy is a Norwegian company dedicated to develop, build, own and operate an integrated value chain for green hydrogen. The company target to have several large-scale production facilities for green hydrogen located in Norway and Northern-Europe as well as a distribution network ensuring customer's safe and reliable delivery. We also aim to use low/zero emission fuel in our distribution system, taking a holistic view on the environmental footprint of the hydrogen value chain.